-Name: Selina!!!
-Nicknames: Cilantro, Selano, Sexy Lover of My Life
-Age: 18!
-DOB: March 5, 1987 -- TODAY!
-Location: San Francisco, the epicenter of homosexuality, OH YEAH
-How did you hear about us? (include LJ name if possible): Oh man, long story, but it had the interest mp3 files included in it
- are you in A Relationship?: why is a capitalized? you just don't capitalize articles, gosh darn it
-school where ...was this question not completed?
**Favorites
What is your favorite color? white like my effing pearly whites
Movies: the graduate, napoleon dynamite, bridget jones's diary, a streetcar named desire, forest gump
TV Shows: the bernie mac show, arrested development, 60 minutes, daily show with jon stewart, spark, the sopranos, six feet under, gilmore girls, recess, hey arnold, old cartoons
Thing to do: gawk at the beautiful french tourists walking around chinatown
Celebrity: johnny depp, how unoriginal! i heart so very much
Band/Singer at least 8: fiona apple, natalie merchant, the postal service, azure ray, rufus wainrwright, rooney, wilco, dandy warhols, norah jones, jimmy eat world, franz ferdinand, kings of leon, stacey kent,
Song: at the moment, it's the german version of "Tell Her Tonight" by franz ferdinand. it's so awesome.
Quote: hey quotes may be for some people, but they just aren't for me now.
car: toyota hybrid SUV!
***
-How are you AWESOME? i can ALMOST put my foot behind my head. ALMOST.
-Special Talent You Have OR something you're good at: putting my foot IN my mouth
-Biggest Fear: teachers with red pens
Make us laugh (pic or story anything)
Opinions
-Pirates: JOHNNY DEPP. AWESOME
-Abortion: not for me, man!
-Drugs: are NOT cool when being abused. but the expired ones make pretty ornaments :D
-Alcohol: yum and fun! all in moderation
-Sex: not for me either, man! maybe when i get with my soul mate RAWR but i'm gonna wait until marriage, werd man, WERD
-Emo: eh. i don't have an opinion about emo. i kinda like Bright Eyes. i mean, without them there wouldn't be Azure Ray!
-whores: haha! how silly
Just questions
-Pirate or ninja?
FRIGGIN SWEET!
- Is pink the new black? is cheese the new butter?
-Is there a red light district in Rock Hill? (answer even if you have no idea what I'm talking about) i'd venture a guess that a hill wouldn't have red lights, but rather a highway that curves around it at its base
- Is all fair ib love and war? let's make love man, not war
- Are most girls stupid? because i'm so awesome i won't conform to these questions! LOL
- Slut or Whore?
- Fat or skinny?
- Bugs or snakes?
- Strangers or being in the dark? when you're in doubt, don't look to a stranger
- Police officer, pirate, or firefighter? AYE a pirate's life for me
Promote twice: eh?
Pictures: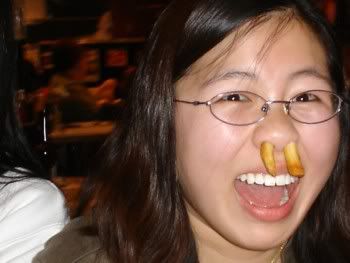 OH I'M DEAD SEXY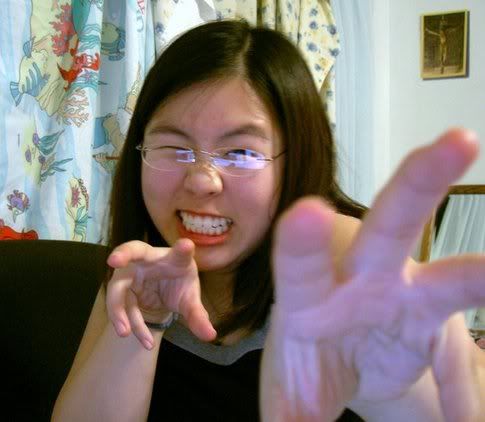 RRAWRRRR you are being HYPNOTIZED by my beauty and awesomeness!!